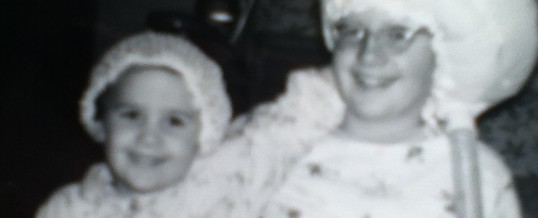 My Sister was Raped
IN THIS SCENE IN SHADOW HEART NICKY YOUNG REFLECTS BACK TO WHEN HER SISTER WAS RAPED, AND HOW IT CONVINCED HER THAT FLIRTING OR SHOWING YOURSELF WITH REVEALING CLOTHES LEADS TO VIOLENCE AND SHAME.
The day my sister's life changed forever, I came home from school at the usual time.
She was generally a few hours behind me, hanging back and talking with friends, having a soda or the occasional beer and doing the other things that occupied the lives of teenage girls.
So when she was late, no one really gave it a second thought. That was until dinner came and went and she hadn't called.
My father was drunk, of course, and without his sparring partner at the table, he ate dinner quietly. Maybe somewhere under his numb- ness, he knew, because without any words, he went up to bed and left my mother alone to handle it.
Our parents bought my sister a cell phone so they could reach her, and she them. But that day Jenise didn't answer. By the way my mother began cleaning the house instead of reading her romance novels, I knew something was very wrong.
"Did you hear from Jenise today?" Mom finally asked me.
"No, I came right home from school and then went up to my room to study," I said. "Have you phoned her friends? I have some of their numbers if you don't. She's friends with Patty's sister."
"I've called them all," my mom said. "As far as they knew she was coming right home."
A sinking feeling filled my body, and I'm sure my mother's heart crashed into her stomach. I imagined she was walking her fence, trying to decide whether to call the police, go look for her, or stay put.
In a way, she was trapped. She knew my father couldn't help and as much as she probably wanted to do something instead of sitting and waiting, she couldn't. If she went to look for her and Jenise called, I'd be alone with a parent who was drunk and couldn't help.
I did the dishes, and then sat in the living room watching something on TV, eating a bowl of ice cream with my mom.
At about 9 p.m., Jenise walked through the door. Her clothes weren't quite right, and the color was drained from her face. Her eyes were distant and the first thought that crossed my mind was, "She looks dead."  — Continued
PLEASE JOIN IN THE DISCUSSION AT WWW.PAMELATAEUFFER.COM AT MY BLOG SITE:
Have you or anyone in your family been raped?
What kind of feelings did you have? Why were you ashamed, if you were?
Why do we or does the legal system or society blame women or question what they did to bring it on?
Share