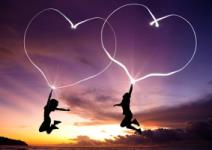 A CHILD RAISED IN A FAMILY BATTLING ALCOHOLISM-A Poem
This poem is could be the anthem of many children who have been raised in a family battling alcoholism:
ABANDONED THINGS
Stability-I crave it
Control-I need it
Intimacy-I desperately want it
I look okay but I'm not
I may be successful in public
In private, I am struggling
You see me as an adult
Inside I am a little girl still afraid
I have lost my childhood
Please look at me even as I push you away
Find me
The fences are high to protect my heart
Help me tear them down
I am deathly afraid to take a risk
Even though everything could open up and I might come out of
the shadows
Love me like I want to love you
Why an Anthem?
For me, all of these were issues and fears I battled. The effects were profound and shaped the way I moved through life–until I understood how they did. How might a parent choosing a bottle of whiskey over their child affect you?
I've written a series that shows how a woman coming of age and experiences first love grapples with this very thing.
STABILITY – IT'S THE TOP OF THE LIST If an alcoholic's child wants only one thing, it's this.
CONTROL – We know if we can control who we bring into our lives, everything will fall into place. Isn't that tidy? And completely unrealistic, right?
I HAVE LOST MY CHILDHOOD – Children of alcoholics grow up fast. They have to learn escapes, hiding places, and how to take care of themselves.
The twist? We can be a loyal friend, lover, parent, and sibling. We appreciate intimacy and trust like few others do.
The rub? It can take a lifetime to reach the place of opening our heart.
I'd love to hear your thoughts: Pam@PamelaTaeuffer.com or pamelataeuffer@gmail.com
www.PamelaTaeuffer.com    Facebook: BrokenBottlesSeries   Pinterest: BrokenBottles
Share