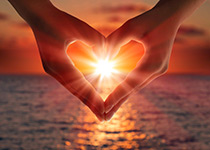 *    Co-dependence
*    Enabling
What do they mean to you?
For my sister and me, it meant detachment from our mother. She could never tell us she loved us. She had trouble even touching us. It was almost as if she were afraid the emotions would rip something open in her, and tear apart the numbness around her heart.
The following passage of Shadow Heart is more from the night that changed my sister's life forever.
Continue Reading →
Share